International Communication Team Associates/Interpreters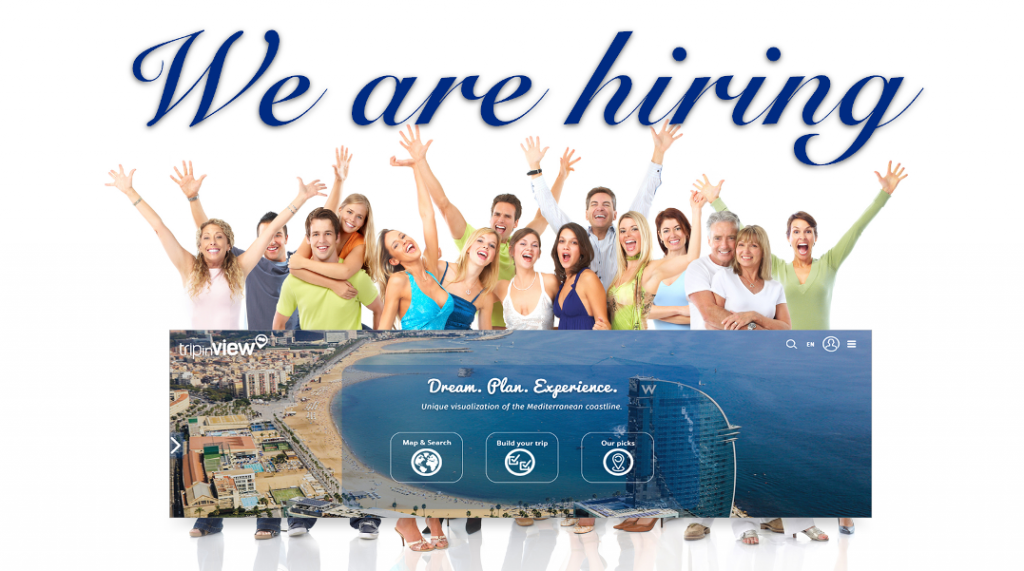 Find a new path
Tripinview.com, world's 1st visual travel website offers you a fresh perspective. Due to continuous expansion we seek to recruit Interpreters/International Communication Team Associates.
Join an International Team
If you are from Germany, France, Italy, Spain, Turkey you speak and write your mother language fluently and you have excellent knowledge of the English language (fluency in written and oral) you will take over the project of the translation of website's texts from English to your mother language.
Furthermore, as a member of the International Communication Content Team you will be working remotely and part time (approximately 25 hours per month) handling the translation and localization of new website's and communication texts, as well as other communication activities.
 Main responsibilities:
Translation and Localization of website's texts from English
Translation and Localization of new website's texts
Translation of texts which are ready to be published in Social Networks and the official Blog
Translation of texts that will be used in emails
Monitoring of the official Social media accounts and the promotion of business content on multiple social media platforms, external sources, and e-mail campaigns
Participation in local forums
Participation in the organization of events i.e. do the follow-up
Skills/Qualifications:
Ideally the candidate should present:
Fluency in English (written and oral) and his/her mother language (written and oral)
Capability to interpret texts
Copywriting ability in both languages
Working experience in Communication and/or Digital marketing
Extensive knowledge of participating in forums and discussion boards
Knowledge of using online tools
Online research skills
Passion for internet, mobile, technology and travel
Affinity/experience within e-travel and/or hotel/travel industry
Great face-to-face and telephone communication skills;
Experience presenting information both orally and in writing.
Pro-active, sense of responsibility, friendly and can work independently;
Bachelor or Master degree in Marketing or Communications is considered as an extra asset
Tripinview.com. World's 1st visual travel website
Tripinview is a travel web platform (available on PC and Smartphones) that allows users to enjoy 300 hours of HD video and 800.000 of HD photos of the entire coastline, taken from a helicopter. Tripinview aims to change the way travelers discover and choose summer vacation destinations. Now, you can fly over any coastal location or island in the Mediterranean, explore each beach, cove and shore up close: see – like never before – the real dimensions of the destinations where you plan to spend your holidays. Thanks to tripinview.com and innovative application for iOS and Android you are free to go on a virtual journey that will reveal all the secrets of summer destinations along the coasts of Greece, Italy, Spain, France, Monaco, Portugal, Malta and Turkey.
Explore www.tripinview.com and send your CV at talent@tripinview.com
Regional Winner in ESNC 2015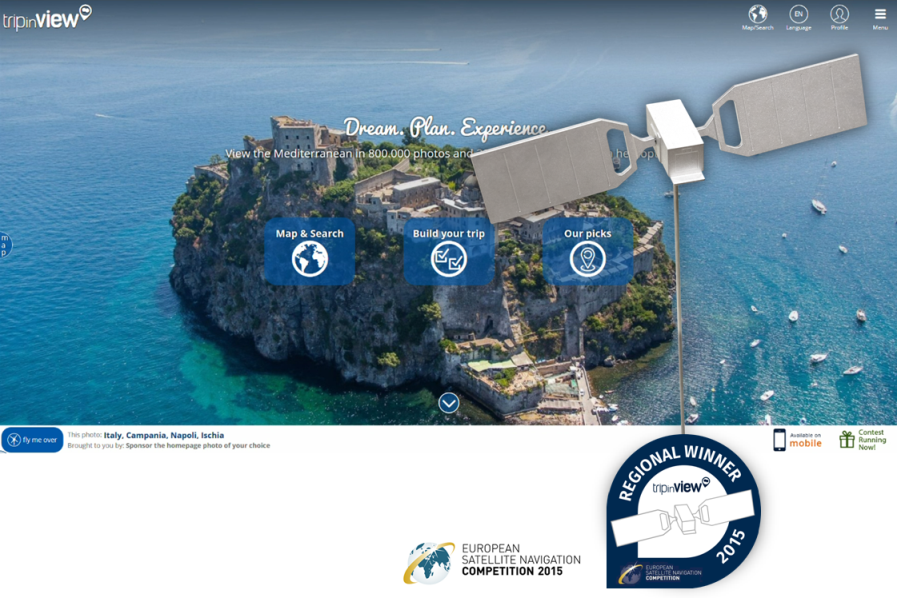 Tripinview has been awarded by the global community of satellite navigation (ESNC 2015) for its technology, which it has been developed and incorporated at tripinview.com and its mobile applications.
In this year's event of the annual European Satellite Navigation Competition tripinview.com presented the technologies used in web and mobile applications and won the award of the Regional Winner. The award reflects the ability of tripinview technologies to highlight the importance of services and infrastructure of the Galileo satellite system.
The event
At the event, that was held in Berlin have been presented services, products and innovations that use satellite navigation systems in everyday life. At the European Satellite Navigation Competition 2015 (ESNC 2015) more than 30 winners from 24 regions from around the world have been awarded. Furthermore, special awards were given to: the European GNSS Agency (GSA), the European Space Agency (ESA), the German Aerospace Center (DLR) and the German Federal Ministry of Transport and Digital Infrastructure (BMVI) in association with the Federal Ministry for Economic Affairs and Energy (BMWi).
The innovation
Tripinview will use Galileo to improve its geo-location accuracy and automate its pin-on-photo and pin-on-video technology. All images and video footage will be geo-tagged and fully synchronised, making it possible to jump from image to video (and vice versa).
Tripinview is a free online travel platform that allows users to enjoy 300 hours of HD video and 800,000 HD photos of the entire coastline of countries that are summer vacation destinations, taken from a manned helicopter. Nowadays, the content illustrates a total of 40,000 kilometres along the coast of Spain, Italy, Turkey, Greece, France, Monaco, and Malta.
Every user can visually explore 500 destinations and 7,000 places (POIs), including beaches, marinas, ports, anchorages and urban places. Every member of the travel ecosystem will eventually be able to use Tripinview to indicate their locations on its geo-tagged images and video. Hoteliers can already create profile pages free of charge and present themselves as pins on the images illustrating each coastline.
Tripinview, World's 1st visual travel website, aims to change the way people explore destinations and plan their vacations.