Exhibition: MONEY. Tangible symbols in ancient Greece
Written by maya gaki - 7th Nov 2017
The Museum of Cycladic Art and the Alpha Bank Numismatic Collection, in their first ever collaboration, are organising a major exhibition entitled 'MONEY. Tangible symbols in ancient Greece'.
The exhibition will last until 15th of April 2018.
The exhibition 'MONEY. Tangible symbols in ancient Greece' presents a different side of coins, which first appeared in the late 7th century BC.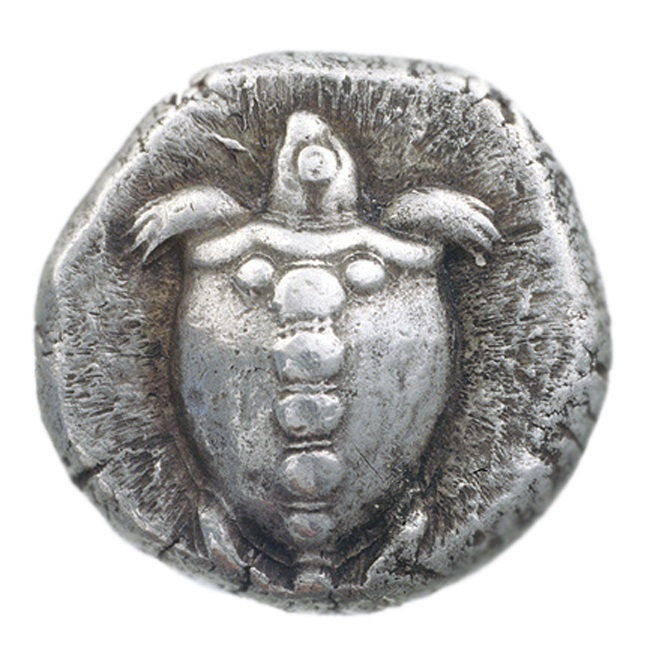 The coin is, primarily, man's basic means of transaction, with which he covers his daily needs, makes payments and meets his obligations. During antiquity, the coin also had another use, one that is related to its iconography: it was a symbol as well as something that people could hold in their hands, it was a tangible symbol.
The coins that feature prominently in this Exhibition are themselves tangible symbols, symbols which we hold in our hands, which we 'read' and we try to comprehend. That is why coins depict representations that provide important information linked to the authority that issued them. Easy to carry and circulate, coins transmitted information to the ends of the ancient world.
The exhibition is structured along eight thematic units, in which 85 coins from the Alpha Bank Collection are exhibited together with 159 objects (clay vases, terracotta figurines, marble and bronze statuettes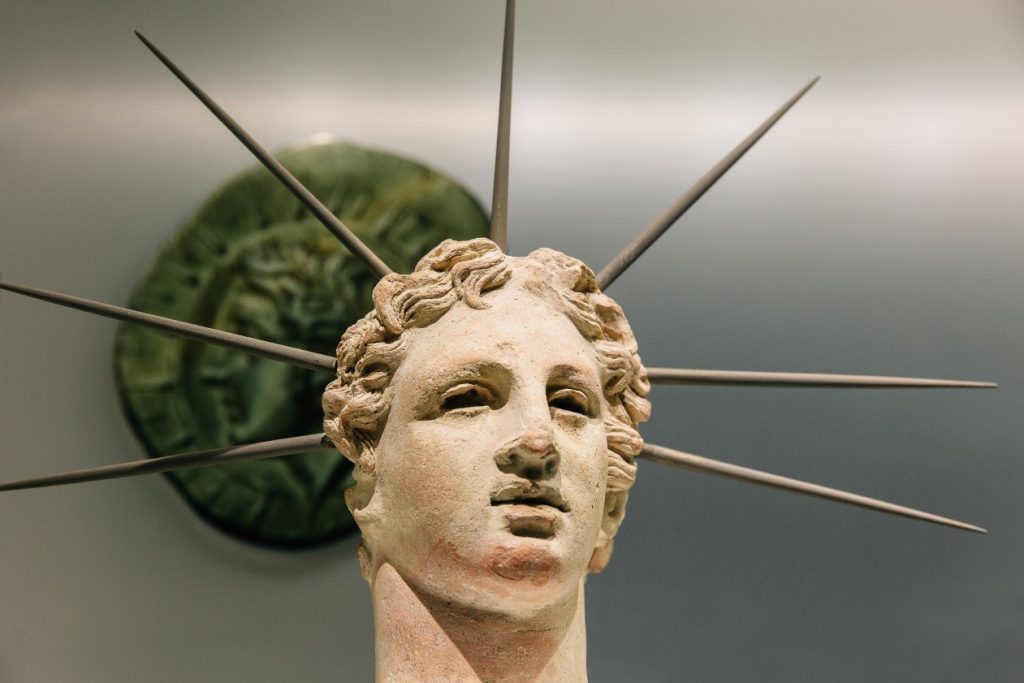 , reliefs, gold jewellery, measuring vessels, coins from closed assemblages and inscriptions) from 32 archaeological museums and collections in Greece, Italy, France and the United Kingdom, whose iconography is linked directly to each unit's content
The exhibition is accompanied by a catalogue, in Greek and English, containing information on all exhibits as well as rich photographic material.
"MONEY. Tangible symbols in ancient Greece"
November 2, 2017 – April 15, 2018
Admission: 8€
Reduced entrance fee for seniors (over 65), students, 19-26 years old: 5€
Friends of the Museum of Cycladic Art, free admission.
Opening hours: Monday, Wednesday, Friday, Saturday: 10:00-17:00, Thursday: 10:00-20:00, Sunday: 11:00-17:00, Tuesday: Closed.
Free guided tours for the public in Greek are included in the entrance ticket, every Saturday and Sunday, at 12:00 and 15:00. Priority tickets are available one hour before the guided tour.
It is good to know that not only this special or other periodic exhibitions of the Museum are something very interesting, but its permanent collection is a must see attraction.
Museum of Cycladic Art
4 Neophytou Douka St, Athens 106 74
Τ.: (+30) 210 7228321-3
www.cycladic.gr
Facebook.com/CycladicArtMuseum
Instagram: @Cycladic_museum
Write us your comments