Travelling and sports? Teravista Golf Club in the Austin (TX), offers a Fantastic experience
Written by Guest Post - 10th Oct 2018
Travelling and sports? When people travel, they are often looking for a great golf course to spend a morning or afternoon. Whether in the area for business, pleasure, a wedding, or another event, Teravista Golf Club, one of the best golf courses near Austin TX, is the perfect place for such an outing. Teravista Golf Club is located in Round Rock, which is about 20 miles north of Austin in the hill country of Texas. On a clear day, you can see surrounding views for up to 30 miles. This provides a great backdrop for a round of golf.
The golf course
The course is an 18-hole championship golf course. The layout and design of the golf course were done by George Clifton, who resides in Florida. The 18 holes span over 7,200 yards, which provide a nice challenge to golfers who play this course. Each hole has five separate tees to accommodate golfers at all levels, from beginner to expert. The course recently received an award for being a "Beginner-Friendly Course."
There is a Pro Shop on site for all of your golfing needs. In case you forgot to bring extra golf balls, got a rip in your golf glove, or just want a hat or visor to remember your trip, Teravista's Pro Shop has all of the brands and products you need.
In addition to the 18-hole course, Teravista Golf Club offers a practice facility. The facility includes a 22,000 square foot practice green. This is the largest practice green of all golf courses near Austin, TX. It also offers a driving range, two greenside and fairway bunkers, and a chipping green. For anyone visiting the area wanting to take a quick lesson, Teravista is home to the J.L. Lewis Golf Academy. J.L. Lewis is a two-time PGA tour golf champion. He enjoys teaching beginning golfers, well-experienced golfers, and everyone in between.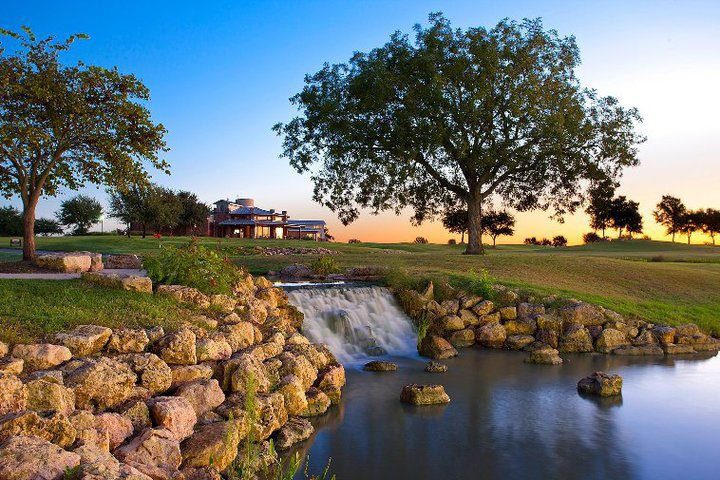 Facilities
Caldwell Cafe is located at the Teravista Golf Club. The cafe is open for breakfast and lunch every day from 9:30 am to 3:00 pm. The staff serves breakfast, lunch, snacks, and cocktails. They also provide take-out orders for those wanting to grab a bite to take with them on the course or to take back to their hotel after golfing.
There may be a time that you are in the area visiting and didn't or couldn't bring your golf clubs with you. If this is the case, you can still enjoy a day of golf at Teravista Golf Club because the club offers golf club rentals. They offer two different brands of clubs for rent: Taylor Made and Titleist. All club rentals come with golf balls and tees. The club offers right-handed sets, left-handed sets, and ladies sets to meet everyone's needs.
Scheduling and booking
If you are visiting the area and plan to golf at Teravista, it's best to schedule a tee time in advance. This can be done online or by calling the club directly. Tee times can be booked up to seven days in advance. The rates for 18 holes vary depending on the day of the week you play and the time of day that you tee off.
Teravista Golf Club offers a great course for visitors who like to combine travelling and sports activities to the area, to relax and get in a round of golf. The course layout, views on the course, practice area, and cafe on site provide visitors the ultimate golfing experience. Be sure to stop by and enjoy a day on the course with your family and friends next time you're in the Austin area. Travelling and sports with family at its best!
Write us your comments