Whale Watching in Australia. Something Completely Different!
Written by Editorial Team - 21st Jun 2019
If you've been to Australia before you will no doubt have visited many of the places that are visited by almost every tourist that comes to this part of the world, but if you're prepared to step off the usual tourist trail you can reap the rewards.
Now for Something Completely Different!
This is not to say the Sydney Opera House or Bondi Beach isn't worth visiting because they are, the reason for this blog is to open my readers eyes to two of the perhaps, lesser known attractions that can be equally as rewarding. Please see below for two of the places/activities I think are really worth seeing/doing and not necessarily visited as much as the more publicised attractions here.

Whale Watching
Yep, you read that right. Every year from May until August the east coast of Australia experiences one of the natural world's most fascinating phenomenon's, the annual migration of humpback whales from Antarctica to Queensland. You might think this involves going out on a boat for days at a time and hoping for some luck, but you'd be wrong. Sydney whale watching trips by established operators, leave directly from Sydney harbour!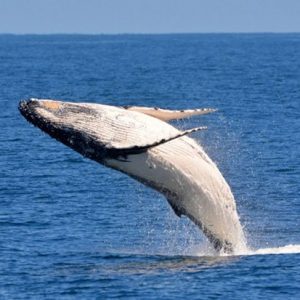 As with all things 100% natural, you cannot be guaranteed to see the whales on a 2-3-hour trip, but you stand a very good chance.
You'll also get to see some of the other marine life that Australia is famous for without taking a step into the water! Highly regarded and reputable tour operators will always put the needs of the marine life first, so don't get disgruntled if the skipper doesn't blast full speed ahead after a possible sighting in the distance.
Wine Tours
Western Australia Wine Tours – Right across the other the side of the country from Sydney is Western Australia. If you are coming from Sydney, a flight to Perth will probably be the best option, unless of course, you have unlimited time to do the road trip! You probably already know that Australia produces some good quality wine, and Western Australia has more than a few vineyards where you can taste and buy some of the finest wine Australia has to offer.
Your tour will probably start from Perth and head into the Swan Valley
There are a number of operators that offer half and full day wine tasting tours and also include lunch. This type of attraction probably isn't on everyone's list of must-do things whilst in Australia, but it's certainly on mine!
There you have it, two things you can do in Australia that other tourists might not immediately plan to do. There are, of course, many more attractions/activities in Australia, I could write for days and months detailing them all. I hope I have given you food for thought and opened your eyes to two excursions you might not immediately associate with the land down under. By all means follow your original itinerary, but if you have a day to spare, try something completely different!
Write us your comments